four years ago, we reviewed mailplane 2, the first dedicated gmail client that avoided traditional imap and pop approaches to gmail, opting instead for standard browser technology under the hood. the result was an app that gave you the benefits of a€œreala€ gmail with the advantages of a native mac app.
like that version, mailplane 3 beautifully transforms googlea€™s webmail service into a full-fledged desktop app, with an impressive interface and well-thought-out features. but ita€™s not the only game in town these daysa€"and many traditional email clients now handle gmail bettera€"so whether youa€™re willing to spend $25 for slightly more functionality than what is already offered through your web browser may depend on just how much you love gmail.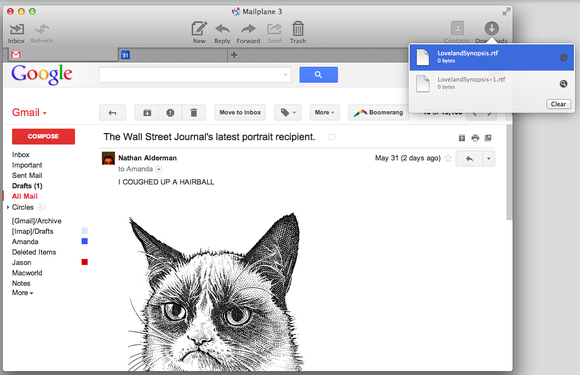 i briefly used mailplane 2.5 a few months back, and mailplane 3 represents a huge, applause-worthy improvement. not only does it work flawlessly with gmaila€™s recent interface updates, but ita€™s also considerably more polished in its look and feel than previous mailplane versions. big, friendly icons highlight the programa€™s sleek, silver look, and mailplane 3 boasts numerous improvements beyond its surface appeal.
like its predecessor, mailplane ties gmail neatly into the rest of the mac os. you can import up to ten different accounts, use mac-friendly keyboard shortcuts, and add recipients to a new message by picking from your contacts.
to read this article in full or to leave a comment, please click here